ALF: 8″x8″ Stone Quartz Pearl Porcelain Tile
$2.99/Sq. Foot
Imported from Italy, these tiles look just like real quartz stone. The grippy surface makes for an ideal outdoor patio tile or garden path.  The easy to clean surface allows for them to lend a natural look to your indoor project. Use the 8×8's and the 8×16's to come up with a fun design.
*Design Ideas: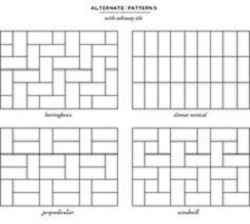 Talk with our local tile experts!
Description
AlfaLux 8″x 8″ Stone Quartz Pearl Porcelain Tile 
Strong and durable tile that looks just like natural stone.  Can install outdoors in freeze-thaw climate.  Safe for steam rooms, entry ways or high traffic area where style is as important as a non-skid surface.  Available in 2 colors both in 8×8 and 8×16.
Samples are available for purchase and are fully refundable within 60 days.
Sold by the each or the box. Price shown is by the square foot. Each price is $1.33, one piece of tile is equal to .444 square feet. 30 pieces per box. In stock.
Did you know we sell backer board, uncoupling membrane, all sorts of tile mortar, grout and all the other boring stuff that you need to get your tile job done?  We have goof-proof shower pans, paint on waterproofing membrane, shower niches, shower shelves, shower drains, metal tile trims, and the best of all?  A staff that ACTUALLY KNOWS what they are talking about.  For real.
Categories: Bathroom, Kitchen, Outdoor, Porcelain Tile, Stone Look, Travertine Tile & Natural Stone
Tags: bathroom flooring, bathroom tile, clearance, flooring, kitchen flooring, kitchen tile, Outdoor tile, porcelain, porcelain tile, quartz, stone looking tile, tile flooring