SUR12x24 Tuscan Cement Grigio Porcelain Tile
$3.69/Sq. Foot
Our Tuscan Cement series gives you the look and feel of a stained concrete floor or wall in a stain free, easy to work with porcelain tile.  Actual cement, when used as a finished surface in a home, requires expensive finishes and sealers and requires maintenance. Who wants that?  You just want the look.  Well, here is is!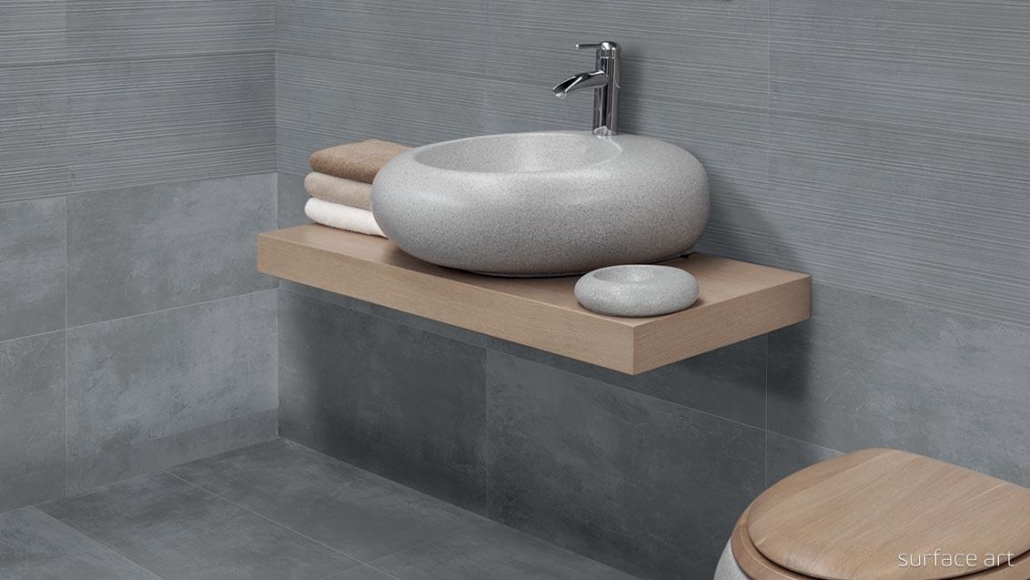 Talk with our local tile experts!
Description
Surface Art 12″x 24″ Tuscan Cement Grigio Stained Concrete Look Porcelain Tile
aka:  Happy House Concrete Grigio 12×24
Stained concrete is a key design element in industrial home looks as well as a main staple for contemporary kitchens and bathrooms.  Get the look with out the headache, expense or maintenance by using a cement-look tile. Tuscan Cement:  Simple, minimalist driven, practical and proven.
Samples are available for purchase and are fully refundable within 60 days.
Sold by the each or the box. Price shown is by the square foot. Each price is $7.29, one piece of tile is equal to 1.976 square feet. 9 pieces per box. In stock.
Design ideas with similar tile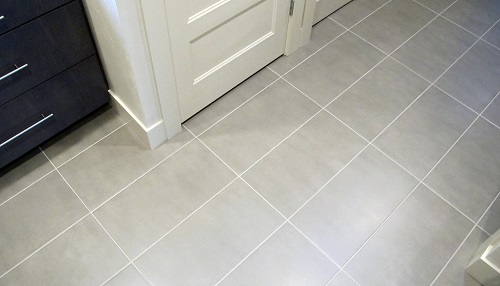 bathroom flooring, bathroom tile, clearance, flooring, kitchen flooring, kitchen tile, porcelain, porcelain tile, stone looking tile, tile flooring
Categories: Bathroom, Kitchen, Porcelain Tile
Tags: bathroom flooring, bathroom tile, clearance, flooring, kitchen flooring, kitchen tile, porcelain, porcelain tile, stone looking tile, tile flooring