LAU 3×6 Snow White Glossy Subway Wall Tile
$2.88/Sq. Foot
This is the original color and size of subway wall tile.  It's been popular for over 100 years so just because it's wildly popular now, doesn't mean it's trendy.  This is the easiest, safest, and most timeless material you could possibly choose.
*Design Ideas With Similar Tile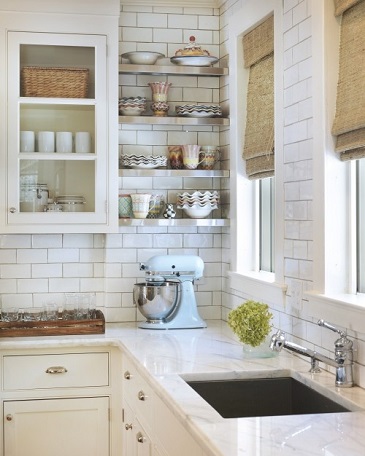 Talk with our local tile experts!
Description
 Laufin (Roca) 3″x 6″ Snow White Subway Ceramic Wall Tile Bright U072
Soft white, warm white, cream…put what ever name you wish on our Snow White subway tile.  We don't care what you call it because we will know exactly what you are talking about!  The side "lugs" give an automatic 1/6″ space with out the use of tile spacers, making for an easy DIY installation.  We also carry the matching surface bullnose in 3 sizes:  6″ bullnose, 3″ bullnose, and a 3″x 3″ outside corner for the ultimate professional finish.
Samples are available for purchase and are fully refundable within 60 days.
Sold by the each or the box. Price shown is by the square foot. Each price is $.36, one piece of tile is equal to .125 square feet. 80 pieces per box. In stock.
Categories: Backsplashes, Bathroom, Ceramic Tile, Subway Tile, Wall
Tags: accent wall tile, back-splash, ceramic tile, fireplace tile, kitchen back splash, kitchen tile, shower wall tile, subway tile, wall tile, white subway tile