MUL 1″ Gloss Black Penny Round Mosaic Tile
$4.99/Ea.
A penny for your thought?  How about penny tiles for…well everywhere!  We're in love with these mosaics for all sorts of design ideas.  We stock several colors and finishes.
*Design Ideas With Similar Tile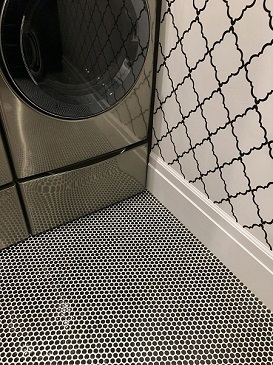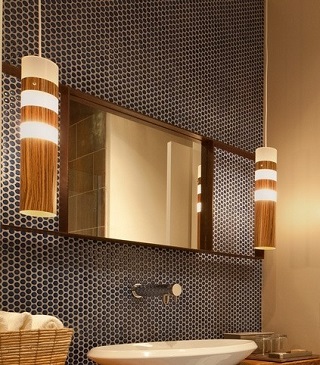 Talk with our local tile experts!
Description
Mulia Gloss Black 1″ Penny Round Porcelain Mosaic Tile
Penny tiles are often used for contemporary design but are also at home as an updated spin in an older home as well.  Available in several finishes and colors.  Not finding what you want in stock?  Come see our sample boards of special order penny round colors.
Samples are available for purchase and are fully refundable within 60 days.
Sold by the each or the box. Price shown is by the square foot. Each price is $4.99, one piece of tile is equal to 1.00 square feet. 11 pieces per box. In stock.

Categories: Backsplashes, Bathroom, Mosaics
Tags: back-splash, bathroom flooring, bathroom tile, ceramic tile, flooring, kitchen back splash, kitchen tile, mosaic penny round tile, penny round, porcelain, porcelain tile, shower floor tile, shower wall tile