YRT 6″x36″ Samba Wood Look Porcelain Tile
$2.99/Sq. Foot This product is currently out of stock
This is the BEST looking barn wood or reclaimed flooring option on the market!  The high variation from plank to plank creates a realistic distressed wood look floor from a waterproof porcelain tile.  Use for any style:  rustic, mountain contemporary, industrial…it works for almost any style depending on what you pair it with.  If you are thinking of a wood look tile for your high traffic kitchen floor, this is a GOD send.  Because of it's color and style, you can wash your kitchen floor once a year, weather it needs it or not.  (We won't tell on you.) We import this ourselves from Turkey and pass the savings along to you.
Talk with our local tile experts!
Description
Customer Installs: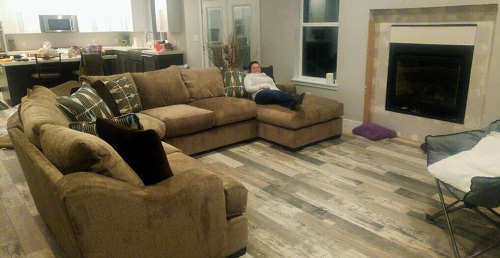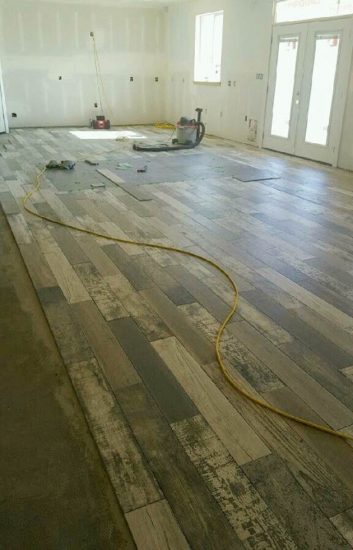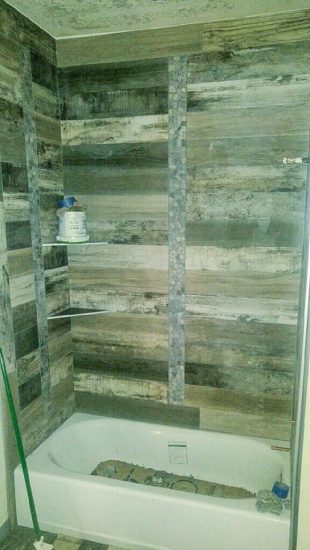 Samples are available for purchase and are fully refundable within 60 days.
Sold by the each or the box. Price shown is by the square foot. Each price is $4.42, one piece of tile is equal to 1.479 square feet. 7 pieces per box. In stock.
Categories: Porcelain Tile, Wood Look Tile
Tags: barn wood flooring, bathroom flooring, bathroom tile, flooring, kitchen flooring, kitchen tile, mountain contemporary, porcelain tile, reclaimed wood tile, rustic tile, tile flooring, wood look tile