5 Top Pattern Tile Trends To Watch For 2021
By Michele and Matt Bergman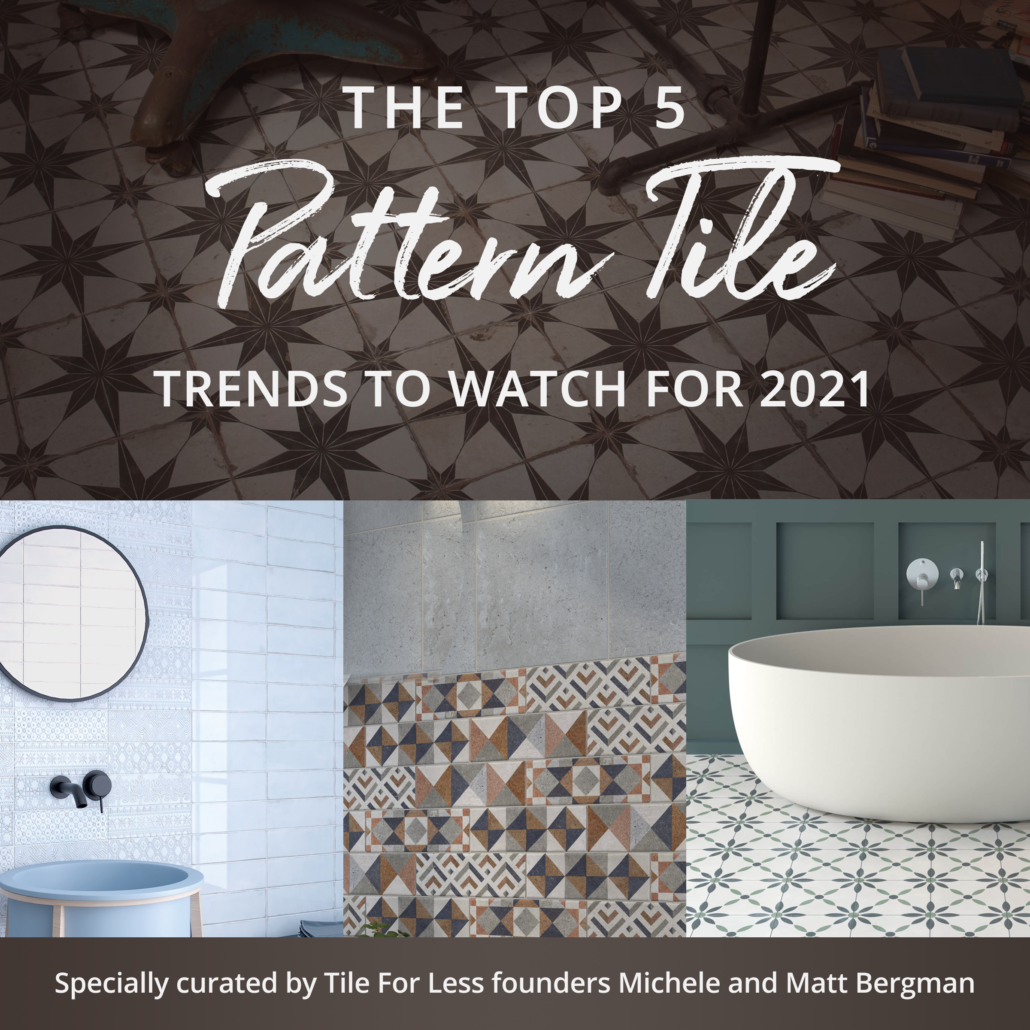 So often I hear customers say "I LOVE this pattern tile! But what if I move? What if it goes out of style?"
Well if you choose your pattern wisely by pairing it properly with the style or year of the home, it will never look out of place or "go out of style."
For example, if you are building a new home with an Arts & Crafts-style handcrafted look, then choose a pattern tile that goes with that particular era.
Or if you are lucky enough to own a home built between the 1920's -1960's, then these homes are crying out for a retro pattern tile.
Choosing the right pattern tile means it's going to look original to the home, and fit right in!
Then, when the day comes when you are ready to sell your home, that pattern tile you so wisely chose 12 years ago will look as fresh as the day you installed it.
So go ahead and don't be afraid!
Here are my favorite pattern tiles for 2021: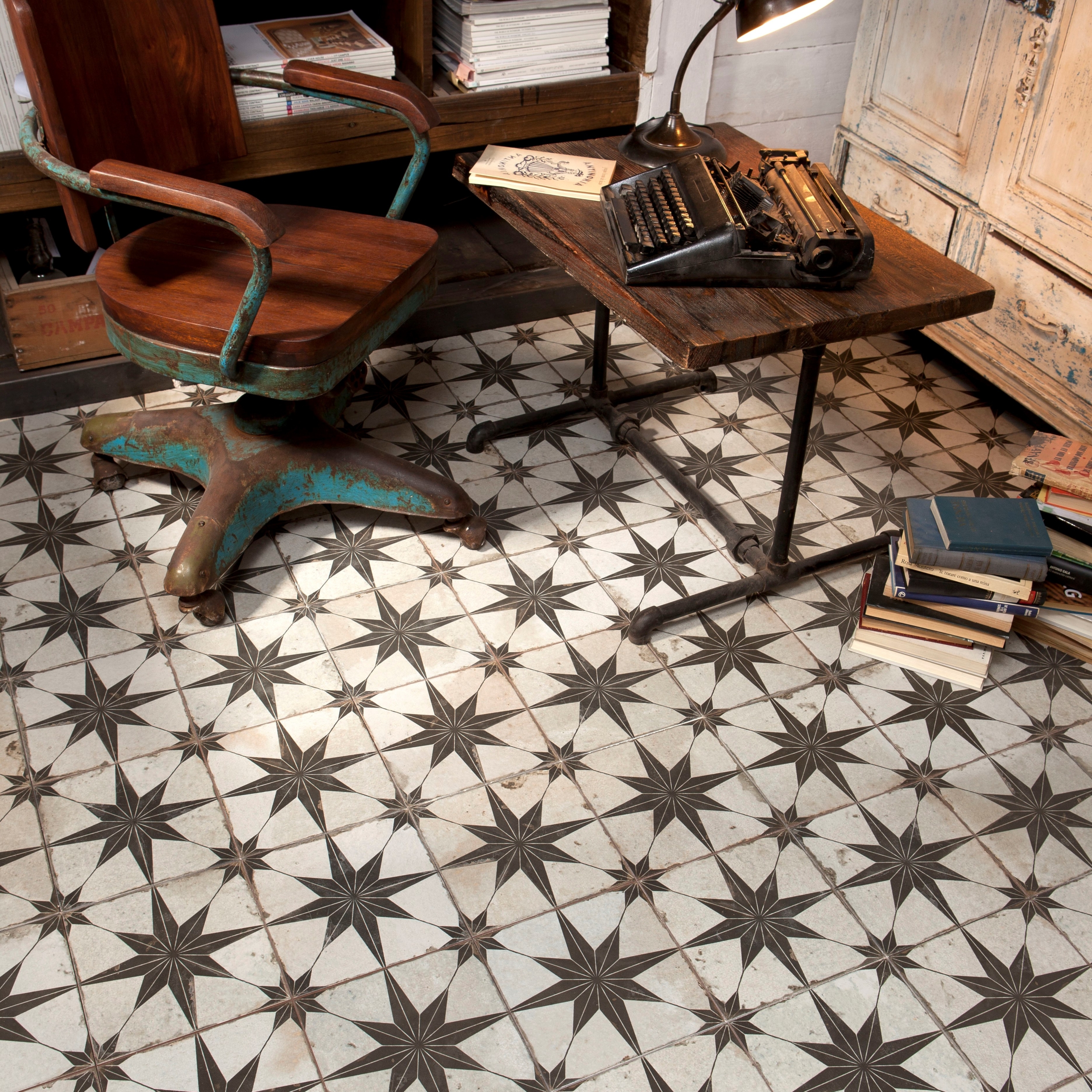 Designed by famed interior designer Francisco Segarra, this 18X18 pattern ceramic tile is a beautiful choice for your bathroom, kitchen or even a home office. It features an 18X18 format, and it's scored on the surface of the tile to look like you set a 9X9 configuration. Constructed with heavy duty ceramic and a PEI rating of 4, this tile is even durable enough for some light duty commercial applications.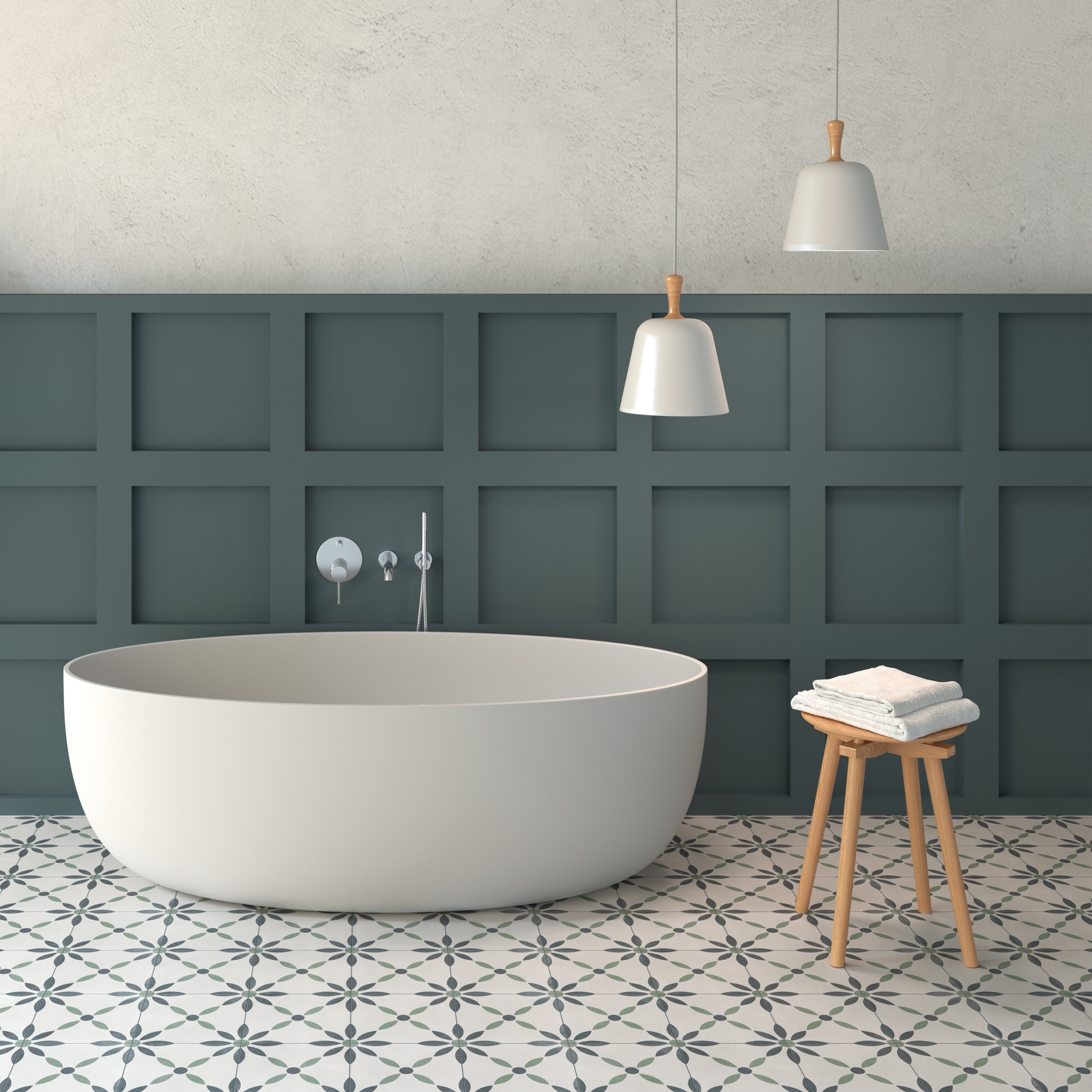 This beautiful tile is commonly used in many buildings in Havana, Cuba, and the 9X9 format in different shades of white, grey, blue and green will look perfect in your modern farmhouse kitchen or bathroom. This pattern tile features various geometric shapes that can be combined to create continuous patterns. It's also very easy to clean, and doesn't need to be sealed.


We picked these tiles up in Spain, so you can have a unique look in your home without having to pack your bags! This Monopole Bloom series wall tile is a great option for new builds and remodeling projects, and is available in either grey or white.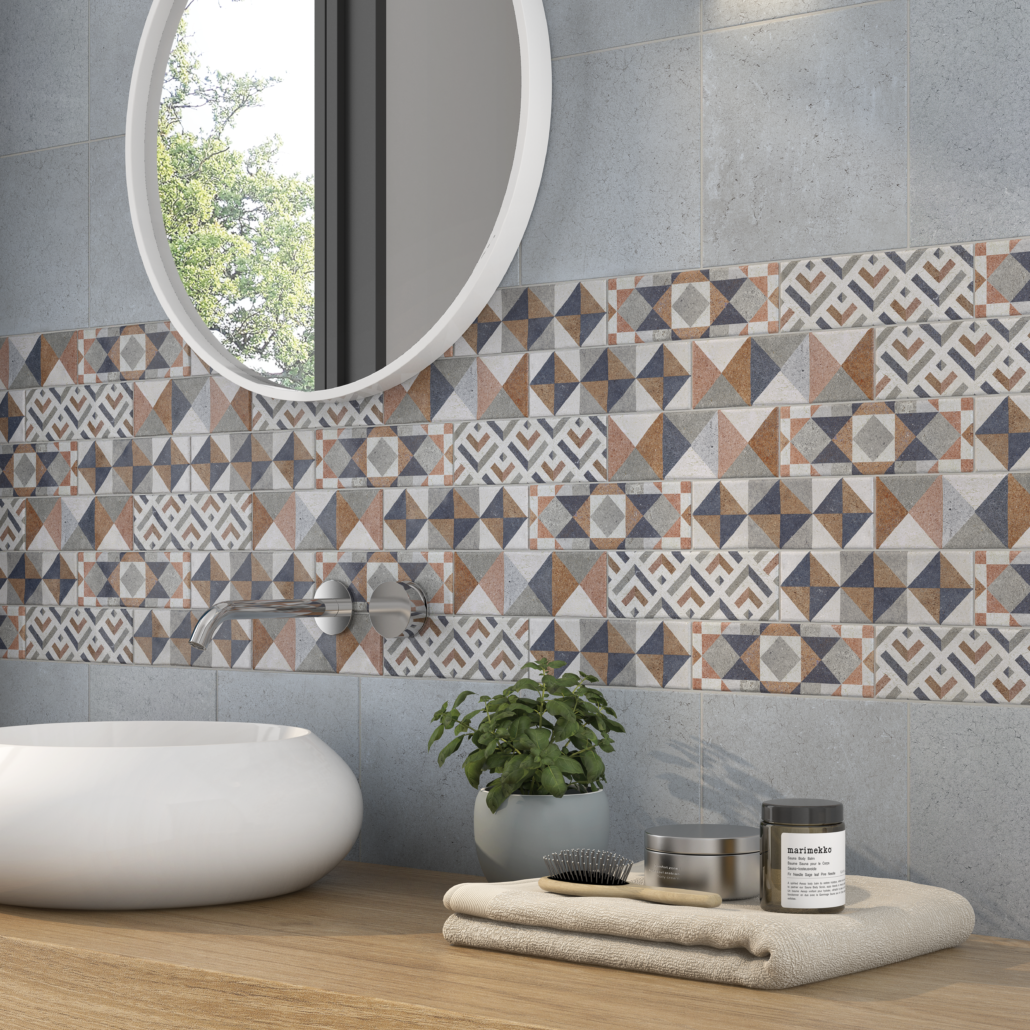 This gorgeous pattern floor tile can be used inside or out, and features an impervious glazed surface that looks just like smooth bricks. Choose from white, blue and matching assorted geometric designs. Use it for your bathroom floor in a herringbone format, or stack them for your kitchen backsplash with a matching grout color for a modern look. You won't find these pattern tiles at a big box store!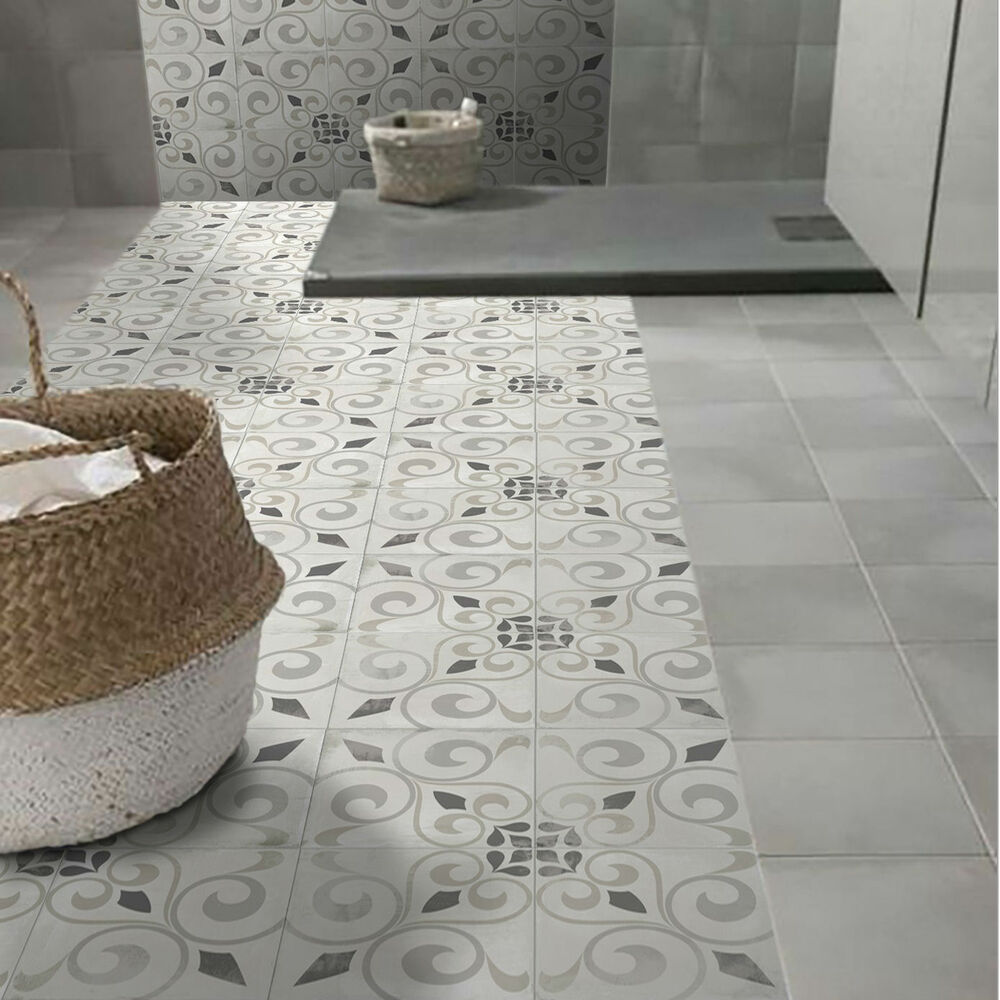 We import these first quality specialty porcelain tiles directly from Castellón Spain where pattern tile has been popular for hundreds of years. The soft blue and grey tones in this whimsical 4 piece pattern tile make it easy on the eye and our pricing makes it easy on your budget.  Made from durable porcelain with a smooth, easy to clean finish.