LAU Herringbone Mosaic Tile Cushion Edge White
$8.49/each
This could be the most classic kitchen tile back splash second only to the white subway tile.  The cushion edge on this mosaic adds texture and interest but remains easy to clean.  Proof that a gloss white backsplash doesn't need to be boring.
Talk with our local tile experts!
Description
Roca 1″x 2″ Herringbone Cushion Edge Gloss White Mosaic Porcelain UFCC128
Format: A mosaic sheet of gloss white, glazed, 1×2's set in a classic herringbone pattern. The edges are cushioned, adding another classic touch to this transitional style. This tile is floor rated. It also makes an ideal backsplash or wall detail.
Samples are available for purchase and are fully refundable within 60 days.
Sold by the each or the box. Price shown is by the each. Square foot price is $8.49
, one piece of tile is equal to 1 square feet. 20 pieces per box. In stock.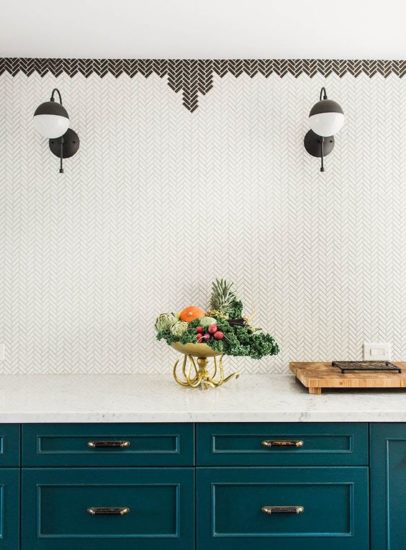 Category: Mosaics
Tags: back splash tile, beveled mosaic tile, cushion edge tile, designer tile, herringbone, herringbone floor tile, herringbone pattern, kitchen back splash, mosaic herringbone, shabby chic tile, shower floor tile, vintage tile, white herringbone