Trends You Can Trust 2019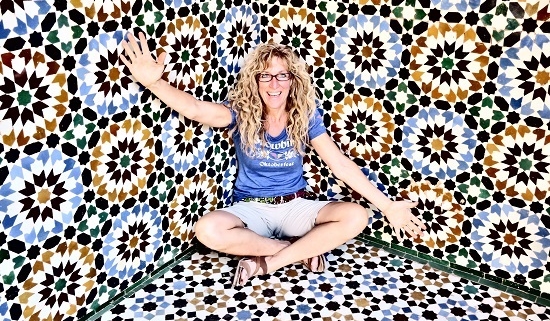 Hi there!  I'm Michele and for the past 16 years I've been traveling to tile shows all over the world in order to bring you the best bits for your homes, businesses and personal projects.  From Italy, to Morocco, and yes, even Orlando Florida, the host city of 2019 COVERINGS tile show, I get to see all the new goodies before they even go into production. Now, I get to share those shopping trips with you!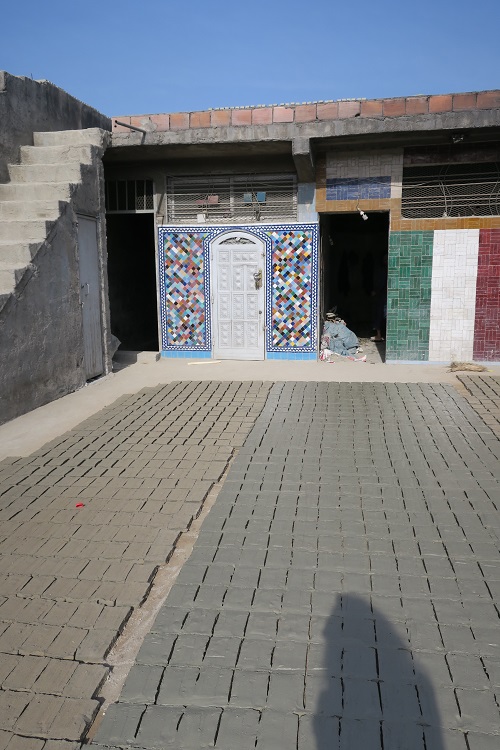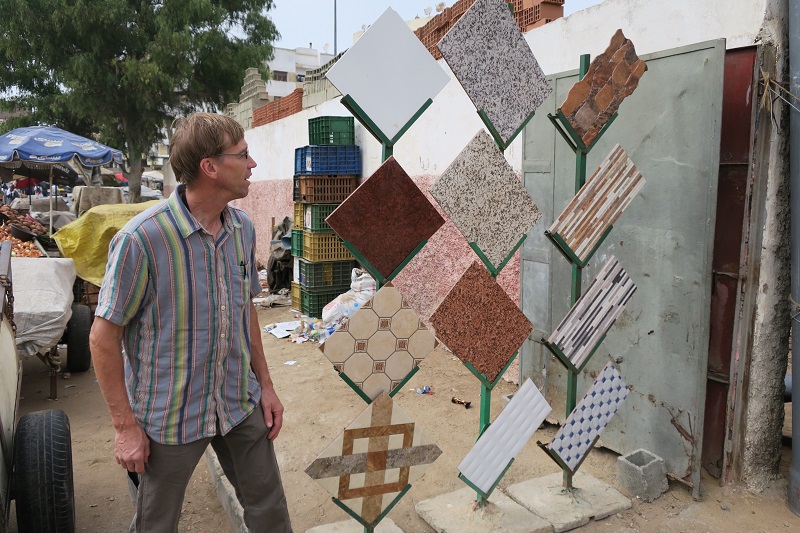 Yes, it is really fun to explore tile that is trending in New York City, Seattle and Milan but the real challenge comes in searching out product that will be just right for YOUR home or YOUR business.
SUBWAY TILE
Subway tile is still going strong!  For use on backsplashes, shower walls, and wainscoting, this little workhorse of a material is as popular as ever.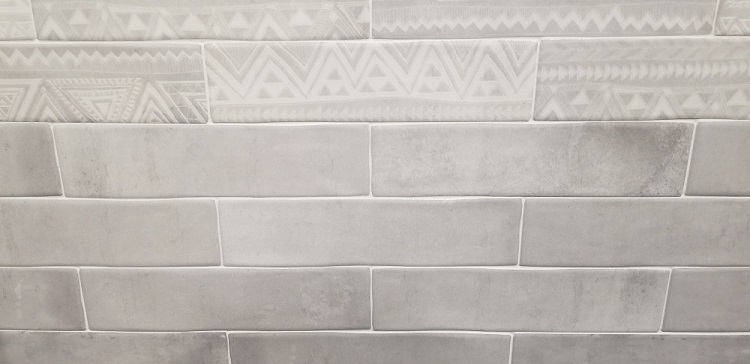 The artisan look subway tile is making a stronger showing this year, softening the lines and creating a more natural feel.  These ever so slightly distressed artisan tiles will be perfect for that modern farmhouse look! Tile For Less will have these in stock by late July 2019.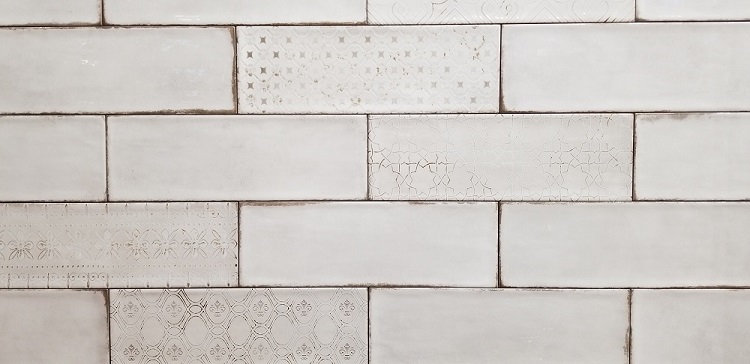 This traditional 3×6 (below) white Subway tile, with its slightly imperfect edge, will look original when placed in an old bungalow or victorian home.  It's also great for creating that farmhouse look in a newer home. This tile by Monoploe of Spain will be in stock at Tile For Less by late July 2019.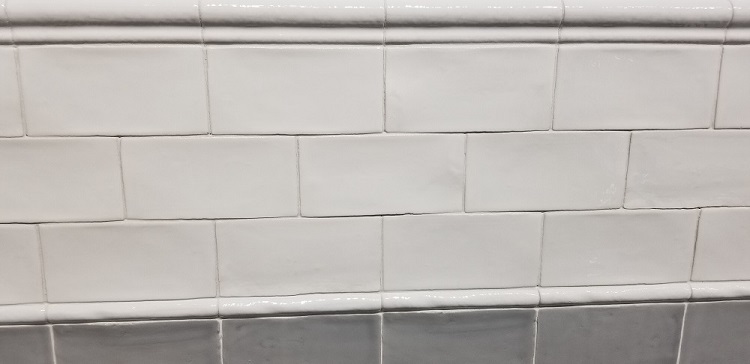 PATTERN TILE
Man, this category really went OFF at this year's Coverings show!!  Pattern tile has been popular for centuries and it showed no sign of slowing down.  I had to weed through SoOoo many cool tiles to find the ones just right for our market.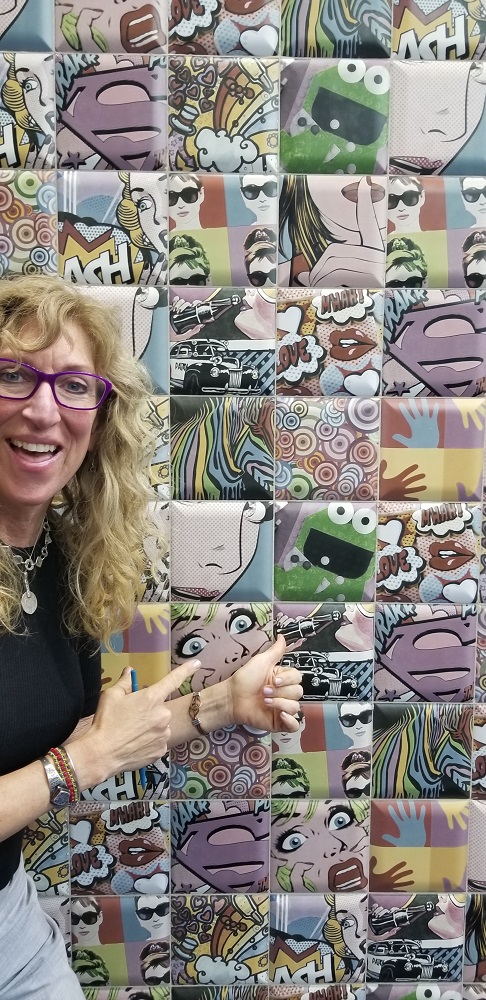 This Bombato Decore York (above) wall tile produced by Merola of Spain is WAY fun, but would be a tough fit for our customers here in Utah.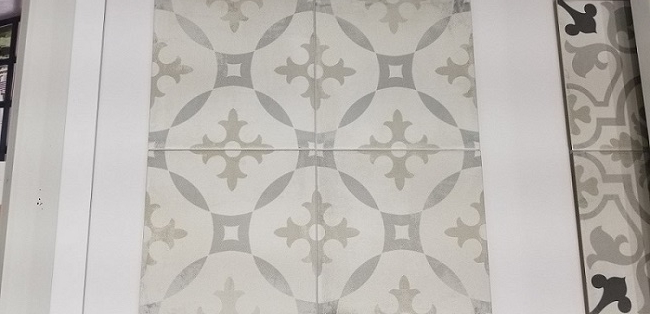 These pattern tiles are a great find for us!  Pale blue, soft grey and a hint of tan make them an easy fit for backsplash tile, bathroom floor or a shower feature wall.  Tile For Less will have these in stock by mid-June of 2019.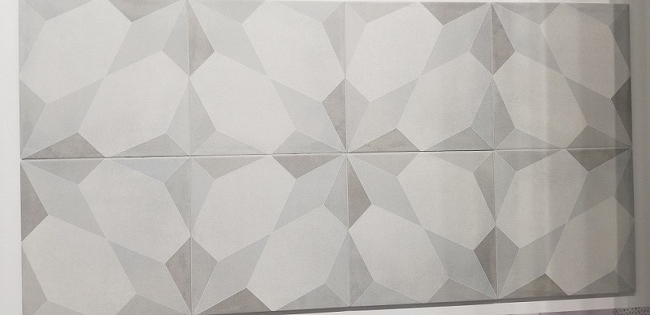 Graffiti any one?  A fun new tile trend yes, just not the right one for us.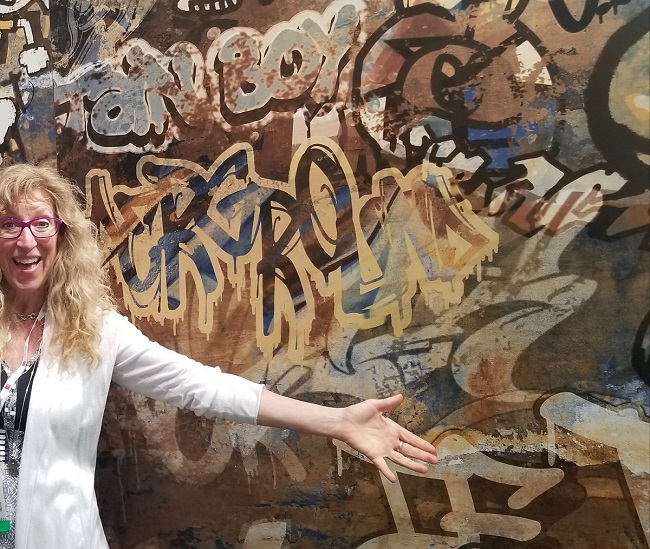 HEX TILE
Just when you thought it couldn't get any better, hex is hotter yet!  Yes, 1×1 or 2×2 white hex mosaics are still like that perfect black dress: great for a contemporary bathroom floor or a farmhouse kitchen floor, depending on what you pair them with.   That hasn't changed, but the heat really gets cranked up with the half hex.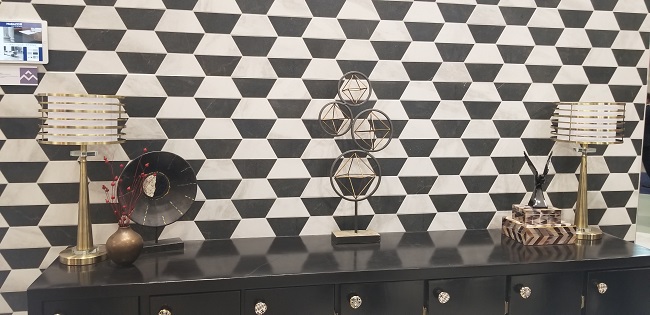 The half hex opens up so many creative design options.  Here are two of my favorites. These black and white half hex tiles are a new launch by American Olen and will be featured at Tile For Less as soon as we can get our little hands on them. (Late July? 2019)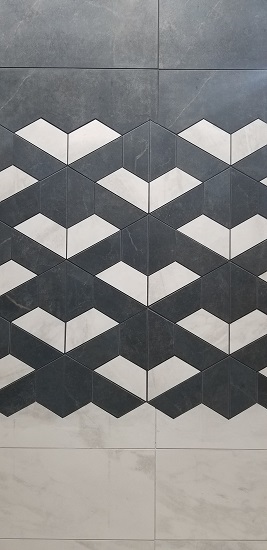 Remember, you can go to a HUGE box store that has more inventory items than Tile For Less, but we have just the RIGHT ones.  The ones that matter and make good sense for you, your budget and your project.
https://tileforlessutah.com/wp-content/uploads/2019/06/2016-10-06-14.31.18-2.jpg
366
550
Michele Bergman
/wp-content/uploads/2019/04/tfl-logo@2x.png
Michele Bergman
2019-06-06 15:29:55
2022-01-21 18:41:03
Trends You Can Trust 2019