LAU 1X1 BLACK HEXAGON PORCELAIN MOSAIC
$5.23/Each
A classic tile that has been in style for over 100 years.  Use to restore an old house bathroom floor or give new construction that vintage vibe.  Satin finish, and small 1/8″ grout joints make this honeycomb mosaic a top quality find. Mix and match with the 1×1 white hexagons to create your own custom tile design or "rug-look" mosaic welcome mat.
Talk with our local tile experts!
Description
Laufen (Roca)  1×1 Satin Black Hexagon Mosaic Porcelain Tile
This vintage classic in black will add a very sleek finish to your design.  For a simple and subtle statement go with a matching grout color or bold is sometimes better with a contrasting color to allow the design to really pop.  Let us be apart of your design progress to get the most out of your tile project.
Samples available for purchase and are fully refundable within 60 days. For sale by the sheet or by the box.  One sheet = .845/sf.  Price shown is by the each.  Square foot price is $6.19.  20/sheets per box. In stock.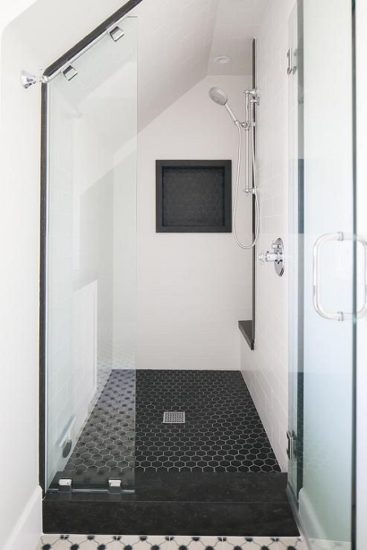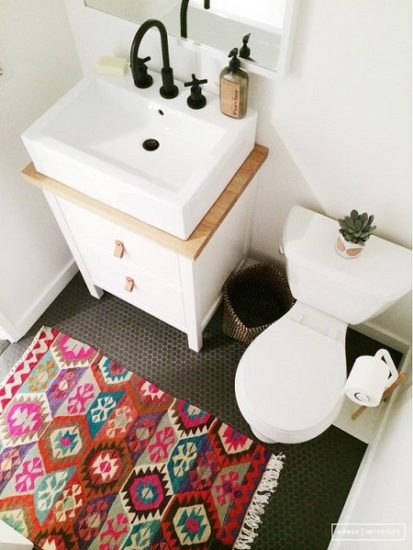 Categories: Bathroom, Kitchen, Mosaics
Tags: bathroom flooring, bathroom tile, black hex mosaics, black tile, flooring, honeycomb tile, kitchen flooring, mosaic hex tiles, porcelain, porcelain tile, shabby chic tile, vintage tile