LAU 24×48 Statuary White Honed Porcelain Tile
$6.49/Sq.Foot
The statuary marble series brings to us the natural beauty of the very stone that Michelangelo chose for his many masterpieces. Timeless because it will never look dated or go out of style.  Practical because the stain free surface requires no sealers or special care.  Soft grey wisps adorn the true white background making it easy to match with any décor.  Available in 12×24 honed and polished, 24×28 honed, a 8″x 9″ hexagon and even a 2×2 mosaic for your shower floor.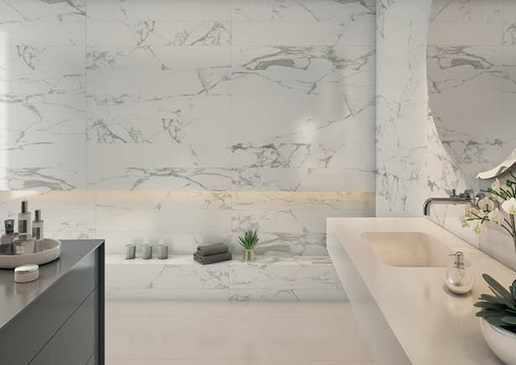 Talk with our local tile experts!
Description
 Roca (Lofen) 24″x 48″ Statuary White Marble Look Porcelain Tile
In stock and ready to make your room look huge!  Soft grey marbling and a true white background make this a customer favorite.  The large format makes a small space look larger and has WAY less grout joints. Great for making shower walls look like marble slabs.
Samples are available for purchase and are fully refundable within 60 days.
Sold by the each or the box. Price shown is by the square foot. Each price is $50.70, one piece of tile is equal to 7.812 square feet. 2 pieces per box. In stock.
Other Design ideas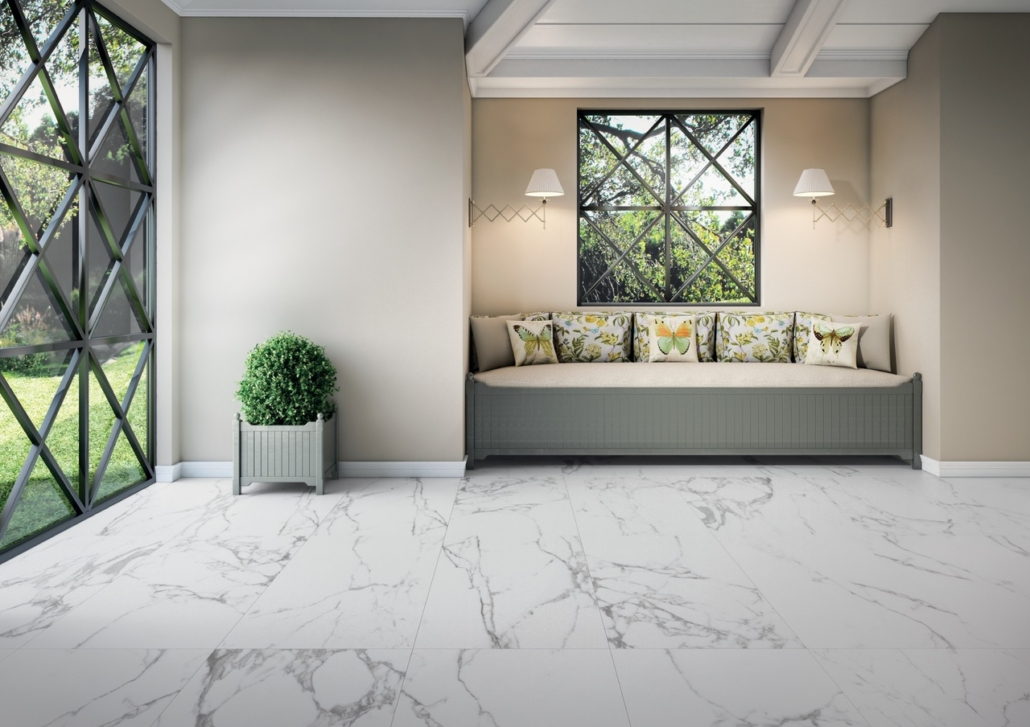 Categories: Bathroom, Kitchen, Marble Look, Porcelain Tile, Shop Tile By Type/Material, Stone Look
Tags: bathroom flooring, bathroom tile, flooring, kitchen flooring, kitchen tile, large format tile, Matte finish tile, Natural Stone look, porcelain, porcelain tile, stone looking tile, tile flooring