LAU 3×6 Ice White Subway Wall Tile
$2.56/Sq. Foot
It's a crisp, bright white subway wall tile in the traditional size of 3″x 6″.  This will be the brightest white available!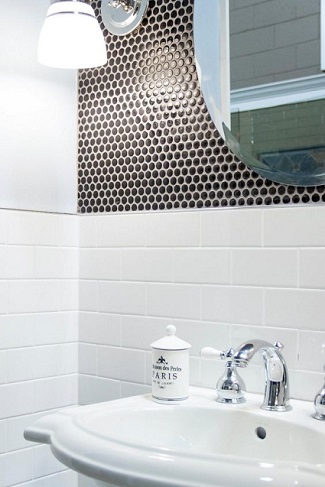 Talk with our local tile experts!
Description
 Laufen (Roca) 3″x 6″ Bright Ice White Subway Ceramic Wall Tile U081
Along with hexagon tile, this white subway tile is the most traditional ceramic wall treatment on the market.  It's enjoyed being popular for well over 100 years.  Tile For Less also stocks the matching trim pieces or "surface bullnose" so you can finish the edge of your wall tile like a pro.  Available in 6″ bullnose, 3″ bullnose or a 3″x 3″ outside corner.
Samples are available for purchase and are fully refundable within 60 days.
Sold by the each or the box. Price shown is by the square foot. Each price is $.32, one piece of tile is equal to .125 square feet. 80 pieces per box. In stock.
Hi there!  Did you know Tile For Less rents wet saws with high quality diamond blades for only $40/day?  Installing a glass back splash?  For a $15 upgrade, we'll even put a special glass cutting blade on the saw for you.  Wow, that makes things SO easy for you.
Check out the rest of our Russo Blade offerings as well as our full line of tools and wet saw rental.
Categories: Backsplashes, Bathroom, Ceramic Tile, Shop Tile By Look, Subway Tile, Wall Tile
Tags: back-splash, bathroom tile, ceramic tile, kitchen back splash, kitchen tile, shower wall tile, subway tile, wall tile, white subway tile