MON 9×9 Avignon Porcelain Pattern Tile
$5.49/Sq. Foot
Now here's a soft and subtle pattern tile in easy to match tones of grey.  For those of us that love the pattern tile look but desire something more timeless.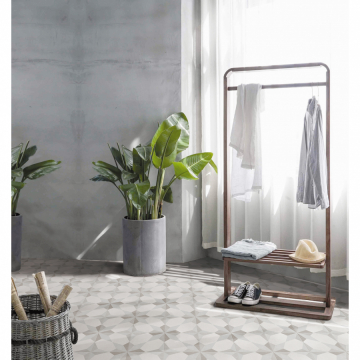 Talk with our local tile experts!
Description
Monopole Boulevard Avignon 9×9 Porcelain Pattern Floor Tile
Sold by the piece or the box.  Price shown is by the square foot.  Each price is $2.99
Tile For Less has everything a DIY'er needs to complete their home tile project, including professional installation instruction from our experienced staff.  We can use your measurements to calculate the amount of tile you will need and the right amount of grout, adhesive and tools it will take.  We even load it into your vehicle for you!  If you have hired a contractor to do your tile work then we can draw up installation plans for you to share with the tile setter so you know it will turn out just the way you planned.  Shop smart, shop safe, shop LOCAL and get it done right…the first time!
*Customer Project photo
Made in Spain. Made of Porcelain. Made to look incredible. Bathroom. Kitchen. Back-splash.
Categories: Bathroom, Kitchen, Pattern Tile, Porcelain Tile
Tags: artisan tile, back-splash, bathroom flooring, bathroom tile, ceramic tile, fireplace tile, flooring, geometric pattern tile, kitchen back splash, kitchen flooring, kitchen tile, pattern tile, porcelain, porcelain tile, tile flooring, unique tile