LAU 2×2 White Hexagon Tile Mosaic
$6.99/Ea.
Hexagon mosaics are used for so many different applications.  These little work horses of a tile are the perfect choice for:
Old house kitchen flooring, add a shabby chic look to your bathroom floor, use as a white kitchen back splash with white grout for a minimalist look, pair white hex tile with dark grout for an industrial touch to your bathroom floor.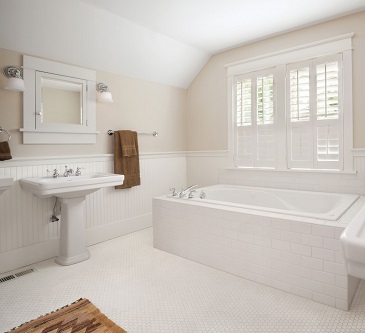 Talk with our local tile experts!
Description
Laufen 2 inch White Hexagon Mosaic Tile 2×2 Hex UFCC102
The tile that NEVER goes out of style. Have an old house you are restoring? Look no further! These easy to clean satin finish honeycomb tiles will look like original. Pair with charcoal color grout for a classic and easy to care for installation.
Samples are available for purchase and are fully refundable within 60 days.
Sold by the each or the box. Price shown is by the each. Square foot price is $6.99, one piece of tile is equal to 1.00 square feet. 20 sheets/box. In stock…usually.
Categories: Backsplashes, Bathroom, Kitchen, Mosaics
Tags: back-splash, bathroom flooring, bathroom tile, ceramic tile, flooring, hex tile, hexagon tile, honeycomb tile, kitchen back splash, kitchen flooring, kitchen tile, porcelain, porcelain tile, shower floor tile, shower wall tile, tile flooring, vintage tile