LAU 4×10 Mailolica Aqua Subway Wall Tile
$3.97/Sq. Foot
Available in 4 colors, these ceramic wall tiles are great for capturing a 1950's vibe in a mid-century modern remodel or pair with the matching pattern decos for a vintage look on your kitchen back splash. Choose from Aqua, Tender Grey, Blue or classic white.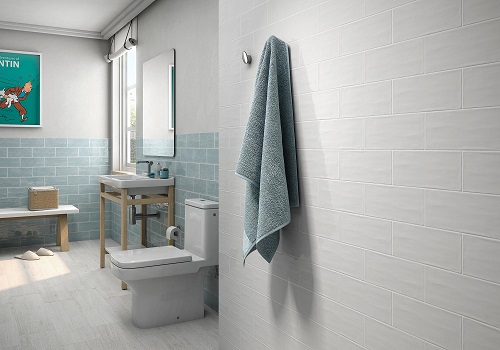 Talk with our local tile experts!
Description
Maiolica is a general term for Spanish pottery that is bathed in an opaque creamy white background then glazed with vibrant colors. Some believe it comes from the word Malaga, a city in Andalucía where these ceramic glazes were first produced. The Maiolica we have in our show rooms today is reminiscent of these beautiful glazes but in an updated subtler way.
The gloss finish of the 4×10 wall tile series has a watery surface that catches the light in a dazzling way and would be put to good use as shower wall tile, kitchen back splash tile or even a fire place surround.  Don't forget to check out the coordinating blended pattern tiles.   In stock. Purchase by the each or the box. Price shown is for a square foot. Each price is only $1.18!
Categories: Backsplashes, Bathroom, Ceramic Tile, Subway Tile, Wall Tile
Tags: bathroom tile, colored subway tile, kitchen back splash, kitchen tile, shabby chic tile, shower wall tile, Victorian tile, vintage tile