LAU 1″ Penny Round Sky Blue Porcelain Mosaic
$8.99/Ea.
Roca Sky Blue penny rounds are in stock and ready to give your tile project a custom touch! Use for kitchen back splash, Bathroom or shower floor or embellish the back of your shower niche' with a splash of color.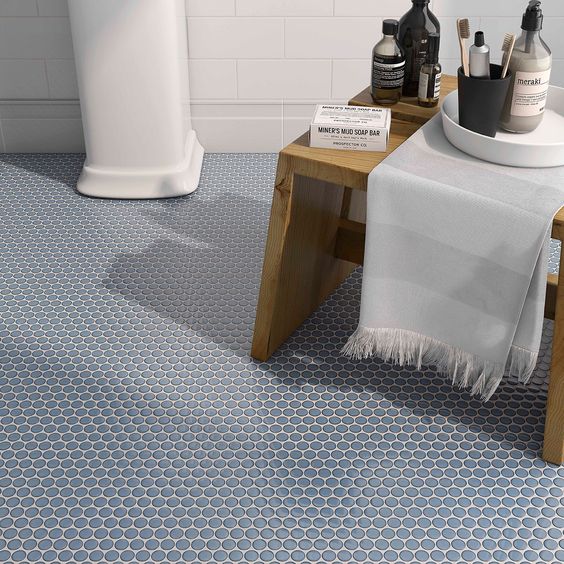 Talk with our local tile experts!
Description
Roca Penny Round Sky Blue 1″ Porcelain Mosaics UFCC124
Want to add character to a new house remodel? Look no further! Always in style for a fun laundry room, farm house kitchen back splash or pair with a white subway tile for your shower floor.
Samples are available for purchase and are fully refundable within 60 days. Sold by the each or the box. Price shown is by the each. Square foot is $8.99, one piece of tile is equal to 1 square feet. 20/sheets per box. In stock.
Categories: Backsplashes, Bathroom, Mosaics
Tags: back-splash, bathroom flooring, bathroom tile, blue tile, ceramic tile, flooring, kitchen back splash, kitchen flooring, kitchen tile, mosaic penny round tile, mountain contemporary, porcelain, porcelain tile, shower floor tile, shower wall tile, tile flooring, vintage tile