Primo Carbon Steel Notch Trowel- 1/2″ x 1/2″ Square
We are here from start to finish!
With the best quality tools and education you may need along the way…
Show us your teeth!
A Tip for You:
Did you know the size of tile will determine the tooth size of your notch trowel? Yeah, the size of your teeth create the proper mortar spread for setting your tile. The goal is to not waste material and have a clean joint between tiles mortar "gush" free… ish. However, No job is perfect and most are a little messy.
Match the size of your tile with the proper trowel depth Here!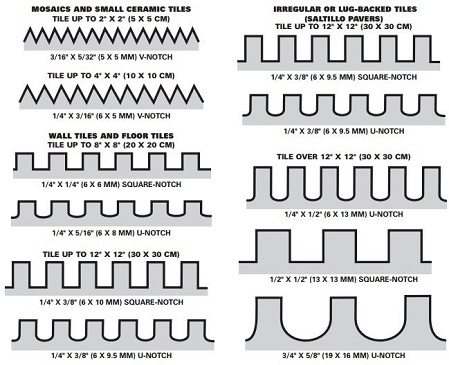 Call us with any questions you may have for All your project needs.
Talk with our local tile experts!
Description
Find all that you need at Tile for Less to do your installation right! From 1/4″ to 1/2″ thick backerboard, to spacers and sponges, we have the tools for the job. Our quality Primo brand trowels come in a variety of tooth sizes for just the right application for setting your tile. Get a Primo brand float, specifically made for either cement grout or epoxy grout installations. Choose from a variety of styles and sizes of Tavy tile spacers with a surface design that makes space precision and removal easier than ever. Get your Russo diamond edge saw blades, mortar blending attachments, knee pads and more, all at Tile for Less.